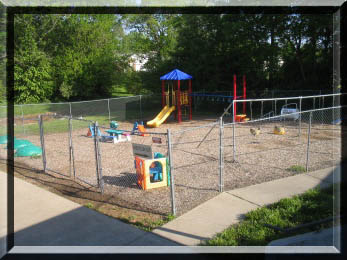 Where Christian teaching, life values and education meet! Trinity has been serving our community and its children since 1995.
Trinity Child Care is here to serve you and your children by teaching and demonstrating Christian and life values in a secure, caring, loving, age appropriate educational setting.
We invite your inquiries and involvement
* PDO is currently not offered at this time. Please continue to check the page for updates. .
* We follow the same schedule as the Sumner County
School system (if they are not session, neither is PDO.)
* The program is for children ages 9 months to Pre-K.
* The registration fee is $25 with a $35 weekly fee.
* Discounts are available for families enrolling more than one child.
* References upon request.
* Pre-admission interviews with teachers, directors and our pastor are encouraged.
* Tours of the facility can be scheduled at your convenience.
* Authorized caregivers are welcomed to visit our child care center at any time.
* Parental involvement in all school activities is welcomed and encouraged.
* Please call or come by for more information at any time
during normal school hours Tuesday and Thursday 9:00 a.m. - 2:00 p.m.
* For more information, please contact Marilyn Hartley, Program Director,
at 615-452-9009 or Email: marilyn_hartley@trinitygallatin.org .